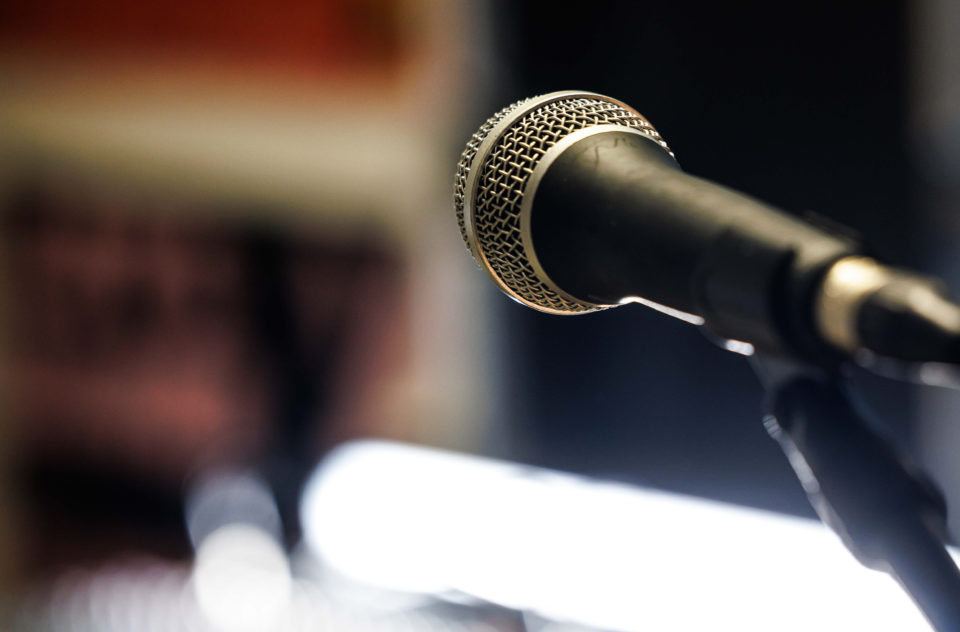 Project Support
The support we provide is aimed to take musicians from amateur practice to professionalization, together and over time. Project support allows them to access multiple resources: material, technical, structural & human, thanks to our local partners network.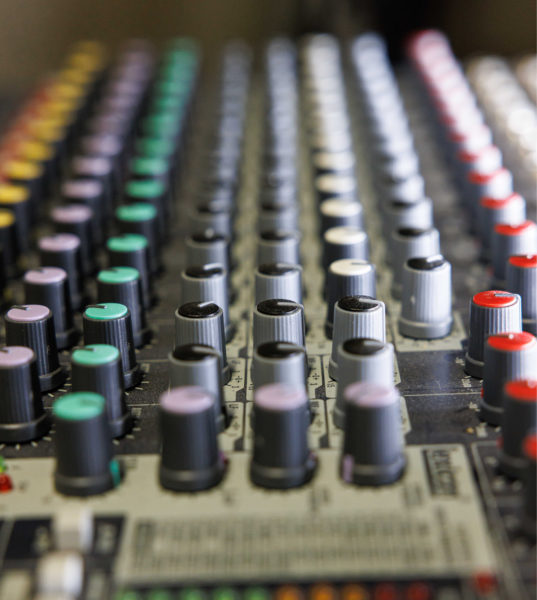 Artistic support
A path to professionalization
This type of accompaniment is aimed at two audiences :
Professional musicians
Musicians in the process of professionalization (artists between the posture of actor in the process of professionalization and professional).
If you are in one of these two categories, our objective is to give you the tools to build your own learning process, on two programs : High Frequency and Low Frequency.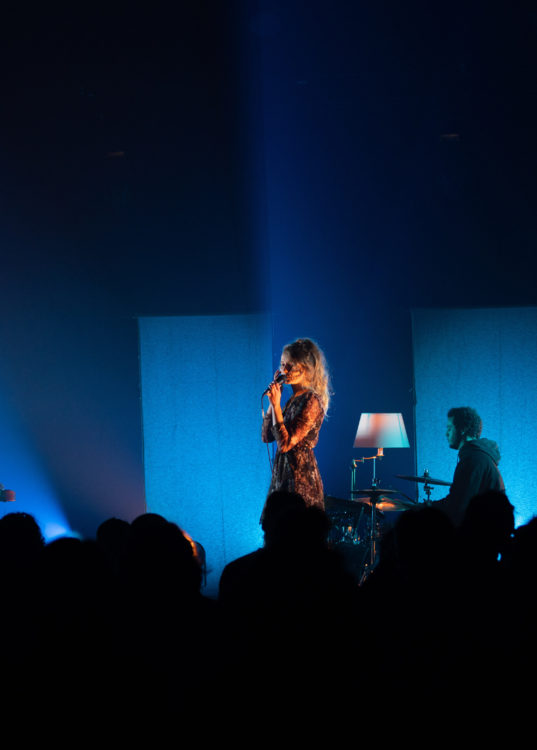 Dispositifs
High Frequency
This program is intended for professional artists from the Grenoble area who already have a good experience and a real dynamic outside the department. Selected by the team at La Belle Électrique, Haute Fréquence groups benefit from a one-year personalized support program (renewable once), which provides them with support for their development as well as for the consolidation of their project. Residencies, coaching, programming, networking, training, and access to rehearsal space are just some of the advantages that artists can take advantage of, depending on their needs.
Selected bands : Aamiral, Adèle et Robin, Gwizdek, K., Milena.

Low Frequency
Incubator for the Labo de La Belle, the Basse Fréquence program is aimed at emerging artists in the Grenoble area who wish to become professional and develop their careers. The objective of this support? To offer groups and artists selected by La Belle access at a lower cost to the working tools necessary for their development (rehearsal studios, photo studio, stage workshop) and to provide them with support in the form of communication advice and networking.
High Frequency artists
Aamiral, Adèle et Robin, Gwizdek, Koïï, Milena.
Low Frequency artists
Anita Dongilli, Astroficus, Efrasis, Épicerie de nuit, Ezila, Gintsugi, Jaly Luz, Jose and The Wastemen, La Kombinaison, Opus Crew, Resto Basket.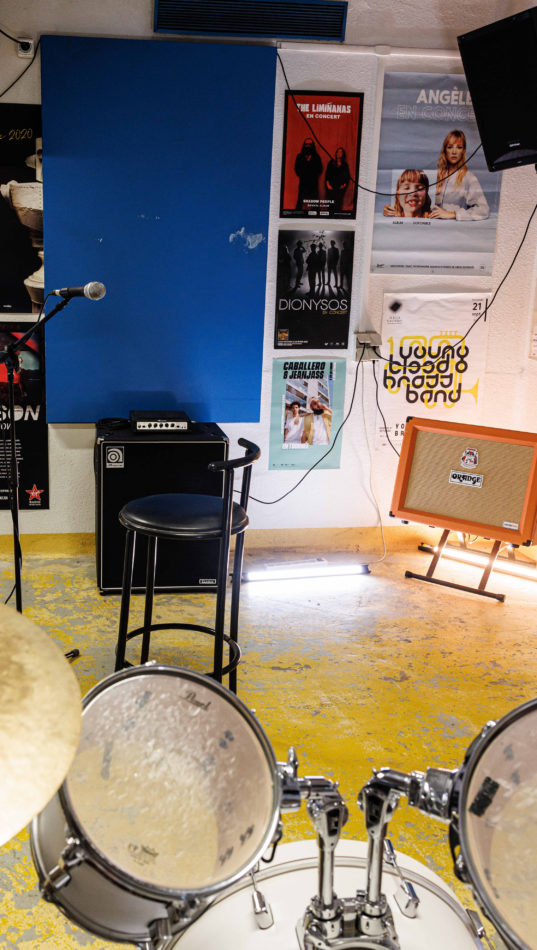 Le Labo de La Belle
Inaugurated in 2019, Le Labo de La Belle is a place for practice, support, training and meetings. The complementary equipment of its studios allows the crossing of musical universes, encourages exchange and transversality of uses.

Studios
The evolution of technologies has largely modified the musical practices and artistic currents. The use of digital tools crosses all aesthetics today. This is why we decided to build a digital studio available for training purposes.
The Labo de La Belle has three amplified music studios (bass, drums, guitar...) and an electronic music studio (MAO).
Rent the rehearsal studio !
Need a place to rehearse with your band ?

The Labo de La Belle rehearsal studio is accessible to all upon reservation. It is equipped with a mixing desk, drums, guitar cab, bass cab, microphone, stands... etc
Tuesday to Friday > 60€ TTC
Friday to Sunday > 60€ TTC
Tuesday to Sunday > 80€ TTC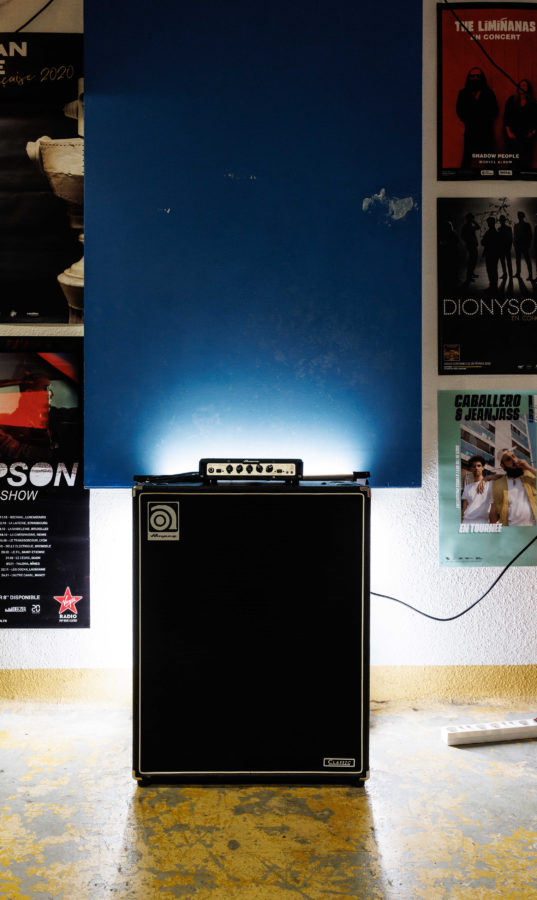 Workshops, trainings, meetings
We co-build with our partners, within the Lab, workshops, trainings and meetings for all musicians, according to your needs.
Workshops & Trainings
They are on registration and are based on two areas :
The professional environment : training and workshops adapted to each artist, whether he or she has a professional environment or is self-producing.
Computer-assisted music (CAM) : CAM practice workshops and Ableton Club.
Professional meetings
The members of our team are also called upon to put their skills and their profession at the service of project development. These meetings also allow professionals of the current music sector to gather and exchange : booking, management, touring, communication...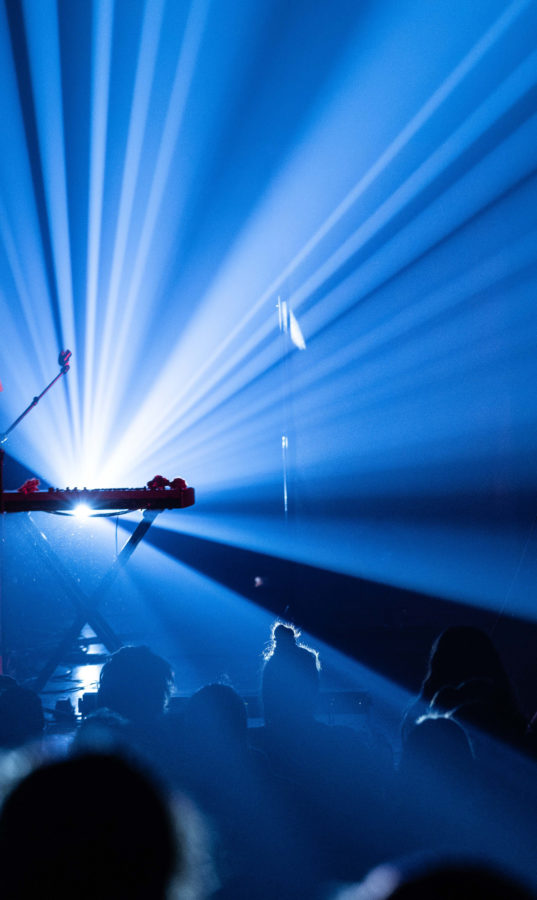 Event production
If you are the representative of an artistic and cultural association or an amateur organization, we can also support you.

Support for structures
Each year, our team puts the complementarity of its talents and skills to the benefit of local structures to accompany their project in 4 stages : programming; administration; communication; technical.

Thus, events such as the 9 years old The Dare Night, the Fanfaronnades show or the Infrason and Nymphony Records shows, which give a new dynamic to La Belle Électrique, have been created on the La Belle stage.
Are you looking to gain skills, to advance alongside professionals in the current music sector ? Would you like to produce concerts in a 1000-seat venue such as La Belle Électrique ?
We can help you in your approach ! The selection is done on interview. Each project is analyzed (feasibility, legal reality of the structure...).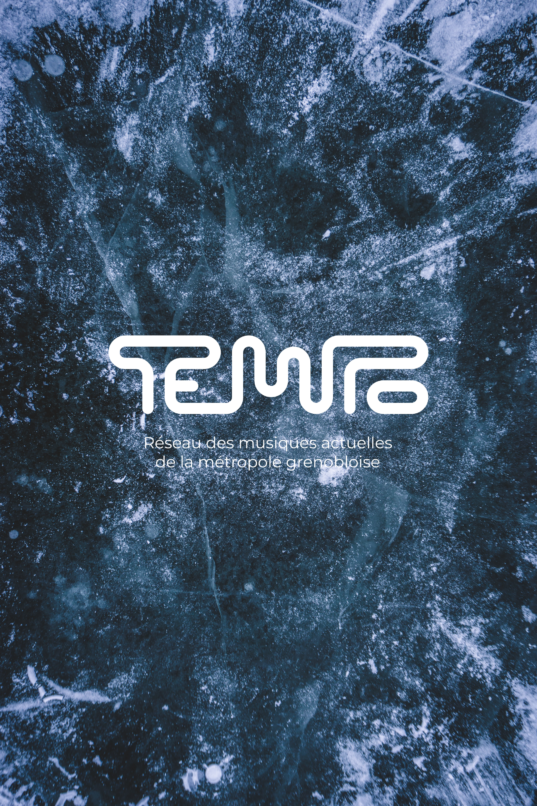 A network of local actors
In order to best support you in the development of your musical project, we work collectively with various actors of training and artistic support in Grenoble. This way, we can offer an easy and comprehensive path of support.

TEMPO is a network of local actors and structures which, based on a principle of synergy, aims to contribute to the articulation and coordination of the multiple resources and skills of the Grenoble area.
Thus, you will be referred to the interlocutor who is the most suited to your needs and project. As such, the TEMPO collective encourages the identification and the support of musical projects in the city and beyond.

They are part of the TEMPO network : La Bobine, La Source, La Salle Noire, l'Artisterie, L'Ampérage, Le Prunier Sauvage, Retour de Scène, l'association PLEGE, MixArts, les producteurs ATEA, Matcha, KNT, Le Périscope, La Pomme Verte, Hadra, The DARE Night, Base Art, ADN, Carton Pâte records, Infrason, Nymphony records...